Shannon Hamilton: I use that to fuck them some place very uncomfortable.
Brodie: What, like the back of a Volkswagen?
Shannon Hamilton: No. More like someplace girls dread
So, when me and my best boyfriend (bff--just for this post) had been together for almost a year, I was somehow convinced that something committed couples had was just beyond us. It could be ours, if we wanted.

Butt sex
.
Okay, wait. I know it's probably more of a guy thing to say, than something a girl would own up to, but hear me out.

I guess part of it was the fact that I expected that sometime during our first six months, he'd burst into the bedroom (maybe through the wall like the kool-aid man) with a fist full of lube, maybe one of those big old lottery checks, and gleefully announce "Let the ass fucking begin!" while balloons and confetti fell from the ceiling.
(That'd be me--grinning on the right, btw)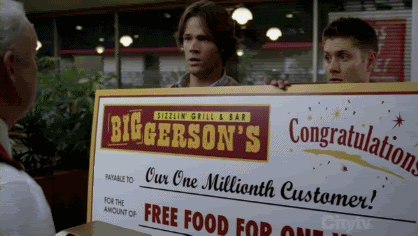 That never happened.

I kinda wondered about it, maybe because I'd watched a lot of pornography. Maybe because of my guy friends. When I'd ask them what their significant/insignificant others were getting them for their birthdays, they'd always say something hilarious about sodomy.
I wondered about it one night as the sexual festivities were wrapping up. I leaned over, looked at him, and said "Babe, do you ever think about, well, you know...putting it in my butt?"
........
When he stopped choking, er, laughing, he asked me where the hell that came from. I shrugged, and told him the truth.
What I said was something to the tune of "I think it would bring us closer as a couple, and I've never done it."
He was more like "Sal, this isn't something you have to, so don't feel like it is. I love you."
After I listened to him and his little speech, I asked him if we could try it.
He finally agreed, but 'only if it was what I really wanted." And one more disclaimer. If I was really determined to do this, I'd have to initiate it.
Which made me wonder... Had he ever
met
me?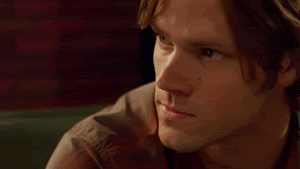 Three or four days later, we met up in his bedroom again. I think I said something sexy to him like "Get thee behind me, Satan!"
The reaction I was hoping for was something like this:
or this:
maybe even this:
His reaction was more like this: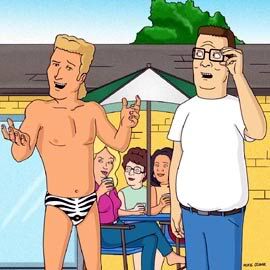 This is the first part of what is going to be probably a two part story. So, tune in next time for the exciting conclusion of the Sodomy chronicles.