Some of my best days were my senior year of high school. They were my best, because that was the year I decided to go to boarding school.
I've always been what my mom calls "an old soul". Certain lessons, certain experiences were always within my original equipment.
My senior year, I went through this period of disillusionment. Kind of a 'what does it all mean?' kind of thing.
I realized pretty quickly that I didn't want to live in the same small town forever, I didn't want to just know the same people who lived within that same small town.
I wanted to know what the rest of the world was like. I wanted some new experiences under my belt. I wanted to get away.
Part of it was school in general. I was tired of being the person everyone else thought I was. Teachers, students, friends. I'd grown past the people I knew. I wasn't the same Sal. I guess I wanted more than my life had to offer.
-----
Making the decision to go to boarding school was one of the best decisions I'd ever made. Going there, starting over, let me be the person I knew I was capable of being.
I started over, and it was like being reborn. The better version of myself.
The one who knew how to kick it up.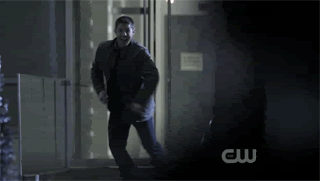 I played softball while I was there, and it was good times. My coach was one of those no-bullshit types, but he had a deep respect for anyone who could take his shit and dish it back out as good as they got. So, I guess that's my way of saying that he was fond of yours truly.
Also, he never called me by my first name.
One fine day, we were headed to the softball field, and he told us to all change into our cleats, we were going to do some batting practice.
I checked my bat bag, and wouldn't you know it... I was the only person who didn't have my cleats.
I ran over to my coach, and said "I forgot my cleats." He shook his head, turned his hat around backwards and said "LeFlore, I am not surprised." I laughed, and said "Can I go get 'em, or are we going to play grabass all day?"
He bit back a smile, and said "Watch it! Alright, hell. Go get your cleats and hurry it up. If I catch you down there dicking around with the baseball boys (it had been known to happen) you're going to run suicides."
So, I took off, running back to the dorms. I was kind of humming to myself, feeling the sun shining on my face and hair, just feeling pretty fine. Feeling happy to be alive.
As I walked down the hall to my room, I strategically mapped out where my cleats were. I thought they were at the foot of my bed.
I walked to the door, and threw it open wide.
****Sidenote******
A few weeks before, I'd come home after school to my roommate opening a package from home. She asked me if I wanted some of the candy her family had sent her, and of course I did. I loves the candy.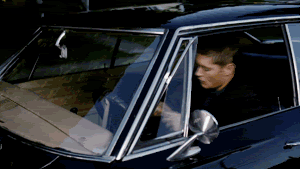 As I was rooting around through the chocolate, I saw this pack of lifesavers. They were huge. My mouth watered in anticipation, and I picked up the package. I said "Hey, let's break open these lifesavers, hook."
As soon as I said the 'l' word, she said "Hey, let me have that." We grappled for the lifesavers, and then I handed it back to her.
She was kinda embarassed, and said "I don't think you want these lifesavers, Sal."
I assured her that I did, and even started singing about Lifesavers being the candy with the hole. I even did a cute little dance to accompany it.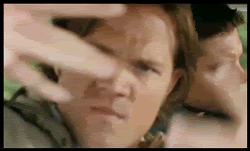 Then, she opened the lifesavers (which were in this weird case) and showed me what it was.
Yep, I wasn't going to be putting none of that in my mouth.
We kind of laughed about it, uncomfortably, then she put the beast back in its container.
****************
As I threw open the door, I glanced down, and there were my cleats.
The second thing I noticed was that although my roommate was home sick, she didn't look that sick to me.
She was completely naked, and she had that lifesaver for company.
Before the door slammed shut, I was halfway down the hall.
About a minute later, I was running back to the softball field.
My reaction to what I had just seen went from this:
To this:
Back to this:
And back again.
When I finally walked to the softball field, I had tears streaming down my face, and I was laughing like crazy.
My coach took one look at me, and he said "Jesus, LeFlore, what the hell's wrong with you?"
I must've worried him, because he took me aside, sat me on the bleachers and watched me be hysterical for a few minutes.
Finally, when I was able to talk, I told him something bad happened to me.
His eyes grew dark, and he said "What happened?"
I sighed, took a deep breath, and told him.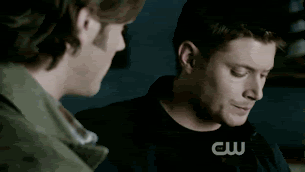 "I went to get my cleats...and....
my roommate was fucking her dildo...."
At this point, I looked up at him.
His face was very, very red, and as he turned away, he started laughing hysterically.
He laughed like that for about ten minutes. When he finally was able to breathe again he said "I guess you'll remember those cleats next time."
I looked at him, and then we both started laughing.
He said "You can go to lunch early today, LeFlore. Get out of here."
And I did.
I eventually was able to look into my roommate's eyes again. It took about a week, but I managed.
When I graduated, the coach gave me a huge bag of lifesavers.
For a short while after that, I had a problem with doors. Opening them, mostly. It finally ended.