There was this boy I worked with once. Scott. Probably the most hilarious, and truly entertaining co-worker I've ever had. Some days he was the only thing that kept me from calling in.
He looked exactly like Dante Hicks from
Clerks
, and even had the whole "I'm not supposed to be here today" mentality. Every. Single. Day.
Scott hated people, he hated stupidity, he hated working. He especially hated people.
Of course, since Scott was Dante... That means I was Randal Graves. The foul-mouthed other half. Always ready to offer my two cents, and more than willing to stick my nose anywhere I chose.
Anyway, I was the one who first met Scott, sized him up, and decided that I liked him. Abrasive, assholish, but amusing guy that he was, he won me over. It's fair to say that I liked him from the start.
One of the things that instantly amused me was that he was set on becoming a preacher. He was even leaving in about nine or so months to go to seminary. Scott, a devout (but foul-mouthed) Christian, set to take instruction from me?
Apparently this is what the universe wanted of me.
-------
One of the games Scott and I used to play was to see who got the most phone calls from Jesus. When I say that 'we' played this game, really I meant that I played this game alone, and Scott didn't give a tin shit either way.
The way this particular game went, whoever had the name "Jesus" (in any form) on the caller id display at work, got one Jesus point. I kept a dry-erase board at my desk to keep tally of this.
The board read something like this:
Calls from JESUS
Sal -- 3
Scott-- 0
We kept up this game until one day, Scott got this call:
When I looked over at his caller id screen, I laughed so hard I almost fell out of my chair. When he finally got off that call, I think I said something to him like "I guess now you know why Jesus never called...."
---------
Anyheaven, Scott had this habit. This compulsion, this...
obsession
that made him less than loved with the rest of his co-workers.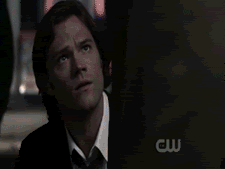 Not that kind of compulsion. Worse.
I know you're probably thinking 'that's not so bad.' Well, that wasn't all of it. Scott didn't just pick his nose nuggets. He didn't have a booger wall proudly proclaiming his art. In fact, I don't think Scott thought of his nuggets as art at all. Instead, they were...culinary delights.
Scott was a booger eater.
Just in case you were wondering, Scott wasn't a small child. He was 25. Well past the age of this kind of fuckery.
Anyway, most people were pretty disgusted by his boogery ways. Maybe I should've been disgusted, but instead, he fascinated me.
I'd spend tens, even twenty's of minutes watching his technique. He was a pro at it.
Scott had this sort of ritual, he didn't just gobble those boogs down, oh no. He was a connoisseur of fine boogers. He had this down to an art. A science, if you will.
It went something like this: first, he picked a suitable booger, then he studied it, sometimes frowned at it, as if it just wasn't up to par.
Quality control, I guess. The rejects usually made it on the inside of his trash can, sometimes they ended their days brushed against his sock.
Anyway, once he found a booger that was up to par, he would hold it between his thumb and forefinger, seeming to study it. Next, he would roll it thoughtfully for anywhere from 30-62 seconds (I timed it once).
With that piece of business concluded, it was time to get the booger bib out, because it was eatin' time.
The only time through all this that he was a stealth ninja was right before he decided to eat it. He would look craftily from side to side, determine that he wasn't being watched (I was the better stealth ninja, because I was undetected) and slowly bring it to his mouth.
-------
Now, while Scott was certainly a shiny new toy for me to play with (and I'm not above admitting it) I didn't want him to always be known as the guy who eats his boogers.
I decided that I would plan a booger intervention for Scott.
------
At first, I thought it might be a case of simple hunger. Maybe he was turning to the boogers because he needed a snack.
So, I took to bringing him random snacks that he loved.
This didn't do anything except maybe serve as a second course to his boogering.
------
I thought about it some more, and decided that I needed to intercept him each time he was tempted.
Now, I don't understand shit about football, let me just get that out of the way. But in my mind, I was totally guarding Scott's mouth against invading booger touchdowns and such.
In order to do that, I had to be on guard. I had to be ready for booger sneak attacks and rushes and blitzes and whatever else. Which meant that I had to always be watching. Ready to intercept.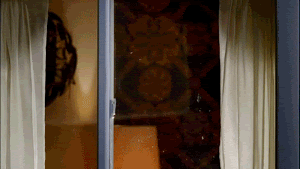 So, I let Scott have his little ritual. He would roll his nose candy into little nuggets, but right as he got to depositing them in his booger dumpster, I would intercept. The first time, I was watching his little ritual, and I'd forgotten about my plan to stop him until the last minute.
I couldn't think of anything to do, so at the last possible second, I just stood up and yelled, "Scott!"
Instead of eating it, that booger found a home in his hair. Crisis averted.
And so it went. Every time after that, I'd just say his name, so instead of eating those boogers, he'd wipe them nonchalantly in his hair.
------
Since they don't make interventions or rehabs for habitual booger eaters, Scott relapsed, I'm sad to say.
My Monday song dedication goes out to my boogie man, Scott.