Go, go, go, go
Go, go, go shorty
It's your birthday
We gon' party like it's yo birthday
We gon' sip Bacardi like it's yo birthday
and you know we don't give a fuck
It's your birthday!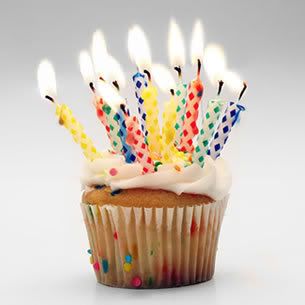 A helluva lot has happened this month. Lots of birthdays. One of my friends has celebrated 30 of them. You're probably thinking "Happy Dirty Thirty, Sal's friend!"
Well, she's actually only 26. 27 on some days.
Which brings me to the point of extra birthdays. Shay* has been dating, and let's just say that the dating pool around here is...limited. Sometimes you'll find those guys that you never thought existed....
The guy that mentions his mother in every sentence...he lives here.
The guy who falls in love with you after one date....we got him too.
The guy who
is
married, but he and his wife sleep in separate beds. They have an understanding, you see. Until she catches the two of you at Sonic, maybe balls deep in a shake...he actually has a tribe of friends that live here. Different faces, but the same m.o.
So, I hung out with the lovely and talented Shay, who is pretty sick of the dating thing. Put up with enough dates that end in restraining orders, sentences that all start with "My mom said...", and you'd probably sew your no-no shut.
Instead, Shay has another take on it. Extra birthdays.
(Conversation totally used with her permission)
Shay:

hey, birthdays only happen like once, twenty times a year
Me: you know what the karma in that would be, right?
Shay:

oh gawd
Me: you wake up next week and you're 40
Shay:

thats not funny
i just realized that i'd been telling everyone that i was 27 for the last 5 months
i'm only 26
Me:
Shay:

i hate you
Me: see? karma
Shay:

i had the moment of clarity at midnight
Me: what was the clarity?
Shay:

after all the fake bdays i've had, i thought "well, my real bday is coming up pretty soon. gah- i'm going to be 28...what have i done with my life"
then i thought "damn. i don't remember turning 27"
then i did the math
and got the chalk out for the chalkboard
Me: because seeing it in chalk makes it real
Shay:

and ta- da!
yes it does make it real
real dumb

when keeping it real goes wrong
Me: It's come to a sad pass when you don't even know how old you are. I mean, those are your years. Where did they go?
When karma bitch slaps you...with years.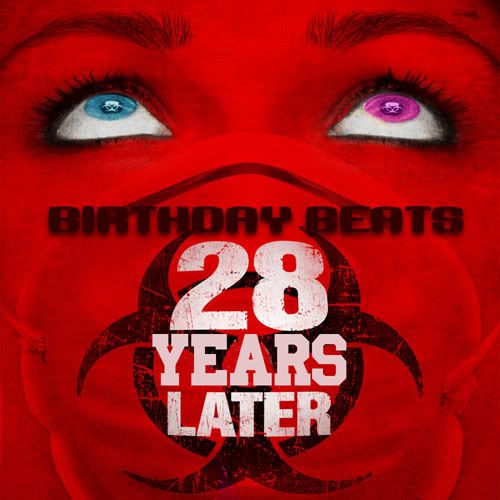 Shay:

at least i got younger over nigh
t
Me: Wait, aren't you having another birthday soon?
Shay:

not yet
havent met anyone new
Me: your 30's are coming up quick. Like next month
I can feel it
Shay:

i hate you
Me: when you say that, I just want to throw a handful of confetti and run around high fiving people.
Shay:

bitch
me: *confetti*
Shay's faux birthday rules:
1. You can have as many birthdays you need per month.
2. Birthdays must be scheduled at least 5 days to two weeks away.
3. Fake birthdays can't be on the weekend. Only real birthdays can. Fake birthdays should be on Wednesday. Tuesday = even better.
Shay's calendar: